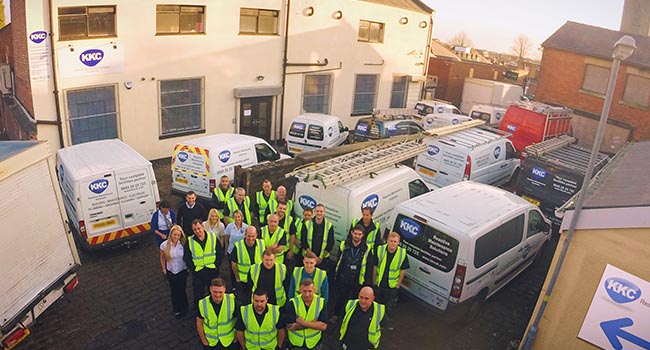 Providing a professional service
Using qualified, registered, experienced & highly skilled tradesmen
Supplying a UK wide coverage to both Domestic & Commercial customers
Offering both routine building maintenance and emergency reactive maintenance
Providing a portfolio of affordable property & facility services
Creating value for you
If you need an affordable replacement to a high cost, top quality facilities management provider, your search will end with us! KKC UK are a fast growing company in the UK with a stable operational track record of serving our valued clients with a complete portfolio of housing solutions.
We believe in innovating new ideas, and strive to exceed our clients' requirements by providing them with service that is of high quality yet unbeatable on price. The fact that around 80 percent of our existing work requests are from our long-term clients we have been working is a testimony that we aim to build scalable work solutions for our clients.
KKC UK leverage on the expertise of our dedicated team, domain know-how, technical knowledge, and affordable pricing models to serve Corporate Sector, Hospitality Sector, Retail Sector, and Education Sector with a range of high quality housing and facilities maintenance services including reactive maintenance, planned maintenance, grounds maintenance, building maintenance, and energy response solutions.
To learn about our service, please click service section. You can schedule a free consultation from Contact us section.
SPONSORSHIP
KKC UK are proud to sponsor.